USB 2.0 Active Extension Cable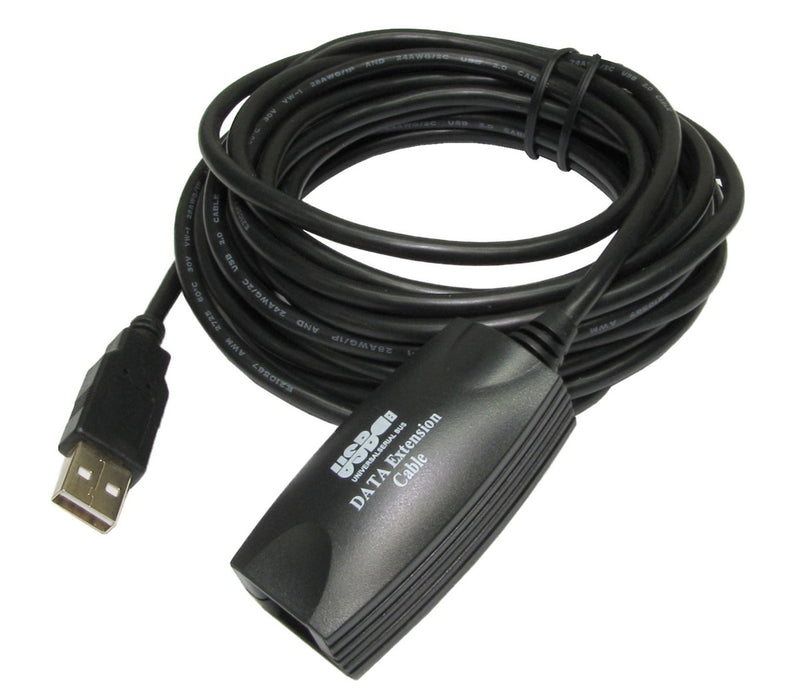 Alternate views:
Product Code:
Find your Product
USB 2.0 Active Extension Cable Beige

The active extension cable acts as a single port hub, which means that multiple cables can be cascaded(up to 5 times) to increase the distance between your computer and USB devices.
The active components regenerate the USB signal for maximum performance. Specification

USB 2.0 Compliant
Transfer rate of up to 480Mbps
Extends the cable length of a USB device by an additional 5 Mtrs
Attach up to 5 USB Repeater cables for a total maximum length for USB of 25 Mtrs
Hot Swap / Plug and Play
Supports Windows XP, Vista, Win 7

USB 2.0 Active Extension Cable Black

The USB 2.0 active extension cable can be used to extend the cable legth of any USB 2.0 device.
The extension acts as a transparent hub and buffers all upstream and downstream traffic. This is to ensure that the signal meets the electrical and timing specifications.
Using passive extension cables can result in timing errors and data loss.

Related Items