Hdmi Splitter 8 Port 1x8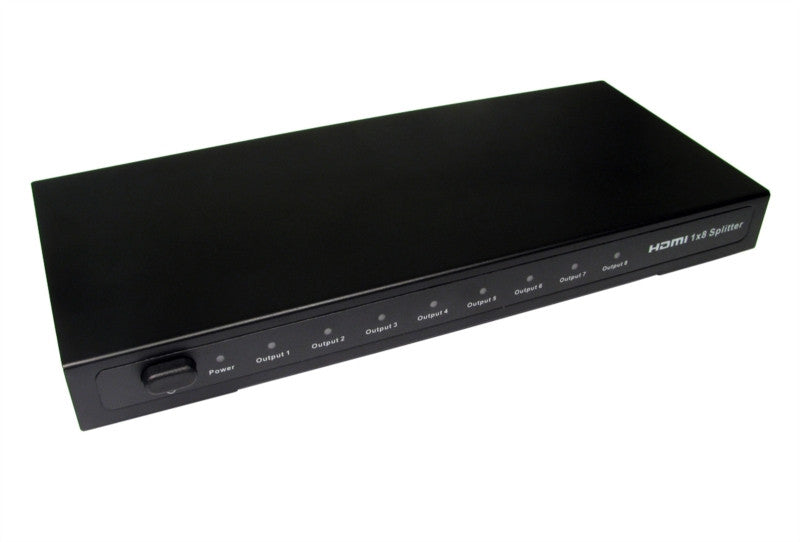 Alternate views:
Product Code:
Find your Product
The Hdmi Splitter 8 Port (1-8) 1.3b allows you to connect the output from a single High Definition source to eight displays. For example, a set top box, DVD player or game console to eight separate HDMI equipped displays.
Each splitter unit's output can achieve a total distance transmission of a HDMI signal of 10 metres (5 metres before and 5 metres after splitter). Although possible, it is not recommended to use a cable longer than 5 metres before splitter.

Specification

Easy to Use: Install in seconds, no need of setting.
Distribution: Eight identical HDMI outputs.
HDCP 1.0/1.1 Compliant.
HDMI 1.3b Compatible
Supports 2.25Gbps/225MHz bandwidth
Supports HDMI resolutions up to 1080P
Cascadable up to three timesFCC CE Certified.
Devices with DVI output are not supported due to the lack of signal control.
Related Items