Fibre Patch Cables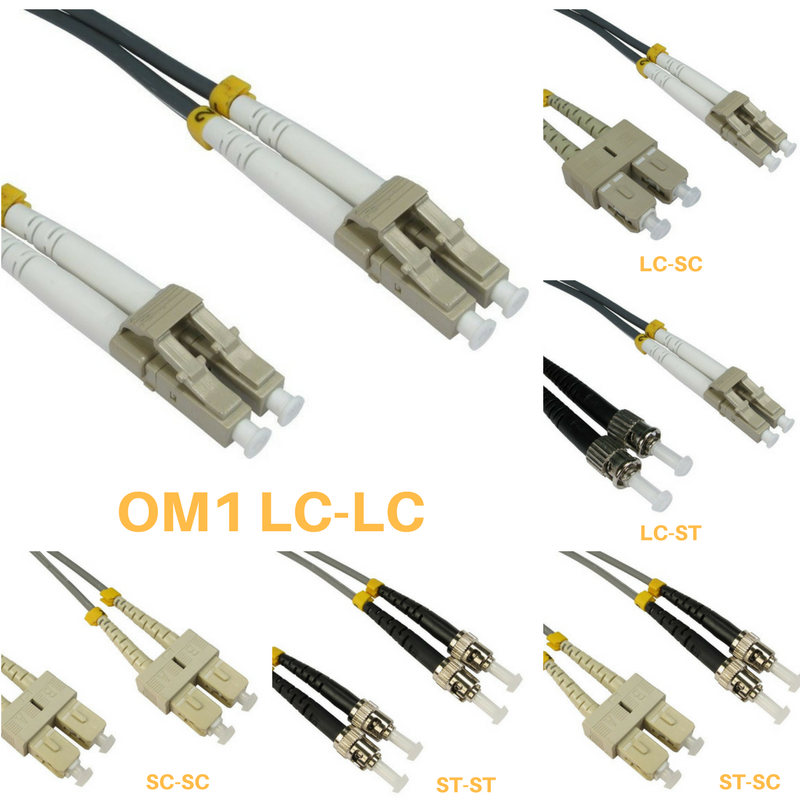 Alternate views:
Product Code:
Find your Product
Do you need to order
bespoke fibre optic cables
straight away to deliver on-site without waiting hours for your quote?
You can order your custom made fibre optic bulk cable directly from our easy order web page. We offer all Fibre size (Om1, Om2, Om3, Om4 and Os2) and all Core (4 core, 8 core, 12 core, 16 core, 24 core) for Tight Buffer, Loose Tube, CST and SWA Cables.
We also offer bespoke PreTerminated Fibre Optic Cables manufactured in our workshop in UK. Multimode and Single Mode are available with fibre counts of 4, 8,12, 16 or 24, in Tight Buffered, Steel Tape Armoured (STA) and Loose Tube. Fibres are terminated with SC, ST or LC connectors whichever is suitable to your demand and they will be ready to dispatch in 1-2 days
Fibre Optic Patch Cables: Easy Order and Next Day Delivery
Fruity Cables have been delivering a wide range of great value quality cables that perform in even the most demanding environments to over 6000 customers for 8 years and Deliver Next Day.
OM1 (62.5 / 125μm) Multimode fibre optic cables are made with grey low smoke zero halogen jacket and 62.5pm fibre core with 125pm cladding..
OM2  (50/125) Multimode fiber cables are designed to carry 1 Gigabit Ethernet up to 550 mt. Om2 is considered obsolete by the early 2000s, almost completely replaced by the OM3 or OM4 cables.
OM3 (50/125) Multimode is high-quality fibre suitable for transmissions with Laser VCSEL which can carry 10Gb Ethernet up to 300 mtr. OM3 cables are backwards compatible with Om2
OM4 (50/125) Multimode fiber cable is of the highest quality suitable to carry the 40Gb Ethernet up to 150 meters and it can carry 10 Gb Ethernet up to 550 metres. It is also backwards compatible with OM3 and OM2
OS2 (9/125) Singlemode fibre optic cable is commonly used in long distance because a small diametral core creates the ability for the signal to travel faster and further. This is backwards compatible with OS1 (9/125) single mode networks.
Single mode Vs Multimode fibre cables
Transmission distance:

 

Due to lesser signal distortion, the Single mode fibre can be used for longer distances ranging from 10 km to 100 km and even farther. Whereas, multimode fibre can be used for shorter distances ranging from 300 m to 400 m.
Signal strength and bandwidth: In Single mode fibre because of single path transmission of light signals, the attenuation of signal is low and propagation is faster. Whereas in multimode fibre due to multiple path and more reflections of light signals, the signal attenuation is more and signal propagation is slow. Also, due to smaller diameter the single mode fibre supports high bandwidth whereas due to larger diameter multimode fibres supports limited bandwidth over short distances.
Applications:

 

The Single mode fibre has high performance and greater distance potential so they are used in large college campuses, university campuses, CACTV companies and Telecoms. The multimode fibre is used over shorter distances for audio/video/data transmission on Local Area Networks (LANs).
Speed:

 

Both the fibres are capable of handling 10G speeds. Due to lesser signal attenuation, Single mode fibres can send data at faster rate over long distance than multimode fibres.
Compatibility:

 

Both fibres are not compatible with one another. You cannot mix Single mode fibre and multimode fibre between two end points.
Related Items