Cat 6a Patch Cables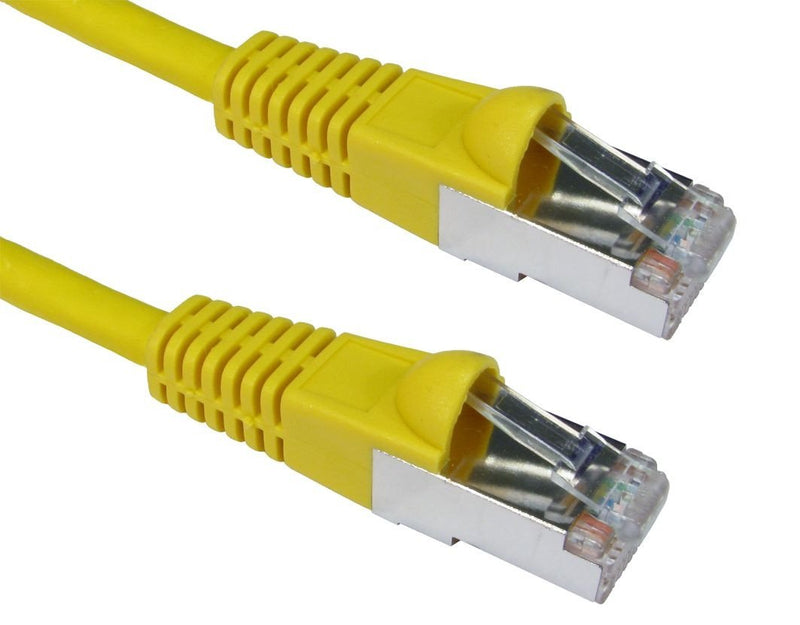 Alternate views:
Product Code:
Find your Product
Cat6a Patch Cables
Fantastic value Cat6a patch cables suitable to future proof all office and domestic environments.
High quality Cat6a patch cables featuring a shielded connector to protect the cable from electrical interference.
Low smoke outer sheath reduces harmful smoke in case fire.
Pure copper metal conductor and shielded RJ45 connectors for the best data transfer speeds.
Cat6a patch cables are available from stock in 9 x different colours from 0.5mtr up to 30mtr.
Cat6a patch cables can transmit data at speeds of up to 10 Gigabit per second/1000mbs.
Order Online today before 4pm for Next Day Courier Delivery!
Cat 6a Low Smoke Snagless Fully Booted patch cables are available in Grey, Yellow, Red, Blue, Green, Black, Pink, Purple, White and Orange and from 0.5mtr up to 30mtr lengths. Supporting 10GB ethernet compared to the 1GB of Cat6 patch cables these cat6a patch cables will help future proof your network for a long time to come.
All these Cat 6a snagless low smoke zero halogen (LSOH) patch cables are recommended to be used to provide added security in case of fire as the fumes generated from low smoke cables are less harmful than non low smoke outer sheaths.
These Cat6a low smoke snagless patch cables are manufactured using a snagless boot which covers the latch cover to help stop the boot latch from snagging on other cables and networking equipment. The RJ45 plugs are industry standard 8pin connectors. All Cat 6a cables meet all the TIA and Industry standard specifications and they are backward compatible with previous standards such as Cat6, Cat5e and Cat5.
Cat6a Patch Cables Bespoke Custom Made
If you require Cat6a cable in a different length or colour, please visit our Custom Made Cables page or Contact us


CAT6A CABLE
• Injection moulded snagless connectors
• Screened / Foil twisted pair
• Low Smoke Zero Halogen
• 4x 26 AWG Copper
• 600MHz
• RJ45 Shielded connector with 50µ Inch Gold Plate
CAT6A PATCH CABLES SPECIFICATIONS
- LSZH: Low Smoke Zero Halogen cable reduces the amount of toxic and corrosive gas emitted during a fire.
- Supports 10 Gigabit Ethernet / 10GBASE-T: 10 Times faster than Gigabit Ethernet, 10GE (also called 10GbE or 10 GigE) supports a data rate of 10Gbits/s (billion bits per second).
- S/FTP (or S/STP): Screened and Foil (Shielded) Twisted Pair. Each individual pair is screened by foil and features an overall outer sheath. This shielding protects the cable from EMI (Electro-Magnetic Interference).
- Snagless Connectors: The connectors feature a "bubble" which protects the locking clip on the RJ45 from damage or being snapped off during transport or installation.
- Flush Moulded Strain Relief: The flush moulded design allows the patch cables to be installed side by side in high-density network switches. The strain relief allows the cables to move without damaging the cable or breaking away from the connector while it is plugged in a device
- This product has been tested and found to comply with the applicable electrical transmission characteristics specified in: ISO/IEC 11801 ED.2 and ANSI/TIA-568-C.2
- IEC 60332-1-2, RoHS Compliant and 3P Verified
Related Items