Cat6a U/FTP Slim Snagless Patch Leads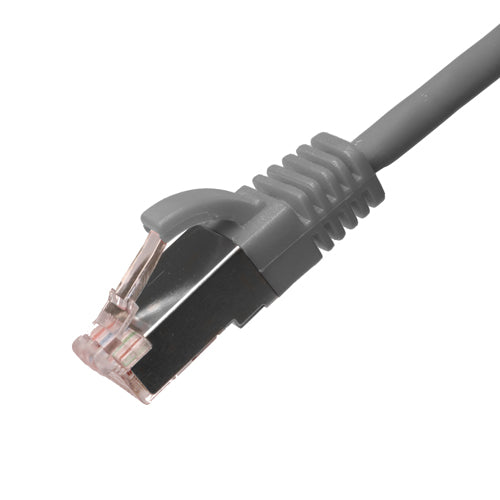 Alternate views:
Product Code:
Find your Product
We have a comprehensive range of Cat6a U/FTP Slim Snagless LSOH Patch Leads available in nine colours for easy identification and lengths ranging from 0.25 to 5 metres. They feature a latch protector, and a flush moulded boot to aid patching in high-density environments. We hold a massive stock for immediate dispatch or manufactured to order within a few days.
Our LSOH Category 6a Slimline U/FTP leads are manufactured, tested and verified to the ISO11801 Class D+ and ANSI/EIA/TIA standards for enhanced performance. They are constructed with RJ45 plugs and high quality Stranded Cat6a Slimline LSOH cable. These are available in 10 different lengths and manufactured in 9 colours.
Product Details
Product Type: Patch Lead
Colours: Grey, Orange, Black, Blue, Green, Red, Violet, White, Yellow
Standard: Cat6a
Brand: Cablenet
Sheath Material: LSOH
Related Items