Mini DisplayPort To HDMI - Cable 15cm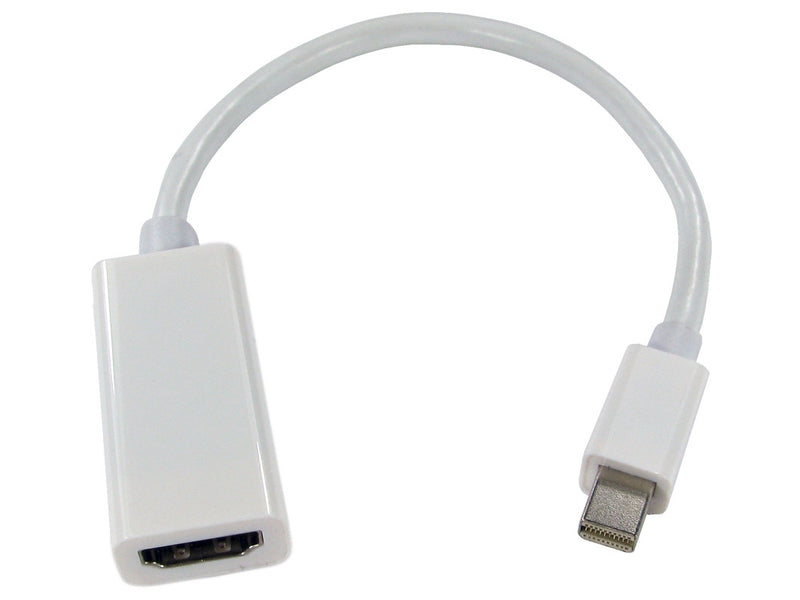 Alternate views:
Product Code:
Find your Product
Mini DisplayPort To HDMI cable
Mini display port is simply a smaller version of the display port, mini display port is mainly used on MAC computers but other manufacturers may adopt this type of connector.
Our Mini DisplayPort To HDMI signal format converter seamlessly connect next generation DisplayPort based MacBook, MacBook Pro, or MacBook Air with a Mini DisplayPort to high definition displays, high definition monitor, projector or LCD TV.
It adapts your new Mini-DisplayPort equipped laptop to your current display with HDMI input, HDTV, Projector, etc.
Mini DisplayPort To HDMI cable 15cm Specification
- Passive adaptor
- Supports mini displayPort 1.1a and HDMI 1.3b output
- Supports HDMI resolution of 1080p
- Supports HDMI 225Mhz/2.25Gbps per channel (6.75Gbps total)
- Supports HDMI 12-bit per channel (36-bit total) deep colour
- Supports uncompressed audio such LPCM
- Supports compressed audio such as DTS Digital, Dolby
- Digital including DTS-HD and dolby true HD
- Powered by display port
Check our customer reviews on Trustpilot
Related Items