Mini Display Port To VGA Cable 15cm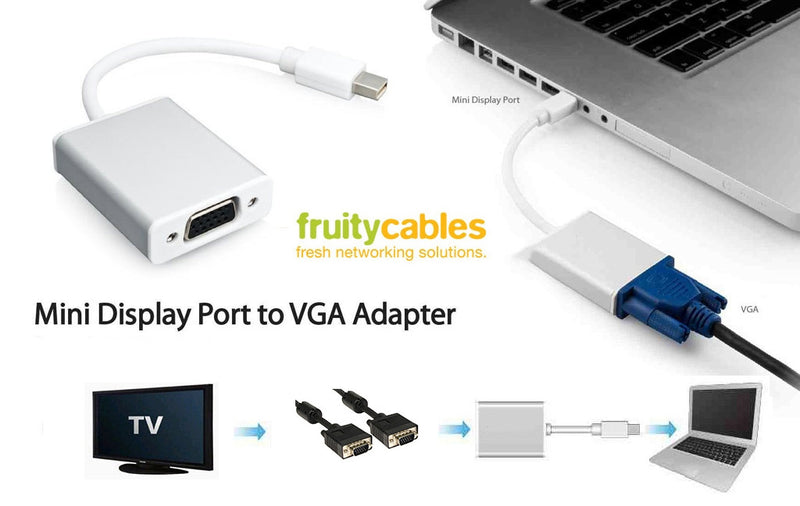 Alternate views:
Product Code:
Find your Product
Mini Display Port To VGA
Mini display port is simply a smaller version of the display port, mini display port is mainly used on MAC computers but other manufacturers may adopt this type of connector.
Our Mini DisplayPort to VGA cable allows you to add a standard DisplayPort connection port to your existing mini Displayport equipped laptop.
Easy to use and instal it converts Mini DisplayPort to VGA signal. Compatible with Mac computers (MacBook, MacBook Pro, MacBook Air) with a Mini DisplayPort to conventional VGA displays, such as CRT, LCD monitors and projectors.
Related Items