LED HDMI high speed cables with Ethernet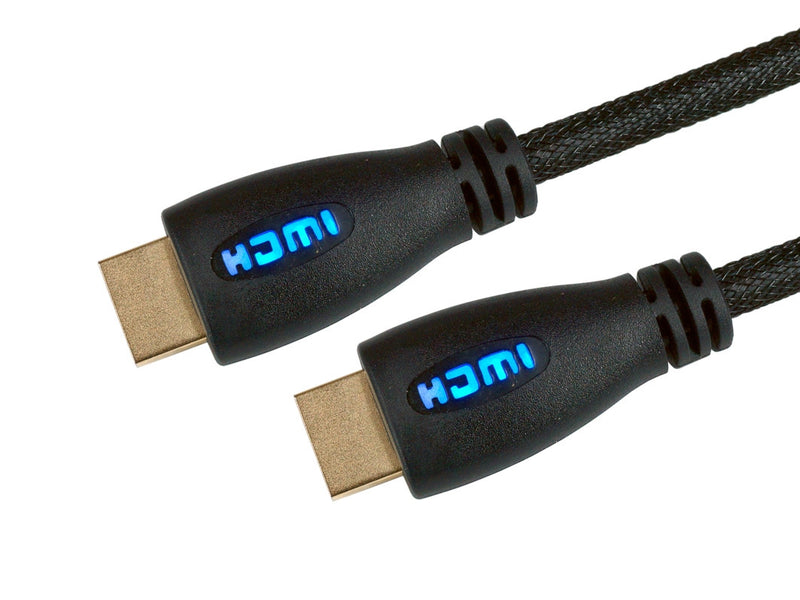 Alternate views:
Product Code:
Find your Product
HDMI High Speed cable with Ethernet and coloured LED
HDMI cable supports standard, enhanced, or high-definition video to multi-channel surround-sound audio.
HDMI male to male cables are ideal solution for connecting a HD device such as a Blu-Ray player to a HD display screen and the coloured led helps to recognize a specific cable with multiple HDMI installations.
This cable is available from 1 mtr up to 5 mtrs and with Blue, Red or White LED.
HDMI High Speed cable with Ethernet features
HDMI Ethernet Channel connects devices through display to internet
Audio Return Channel connects your home theatre system to display via one cable
3D Support: Enhance your visual experience with 3D enabled media
4K Support: Supports resolutions up to 4k x 2k for crisp and clear images
Stylish chrome effect metallised connectors with nylon outer cable braid
Gold connectors
Blue, Red or White LED available
Related Items