KVM Switch 1 - 4 port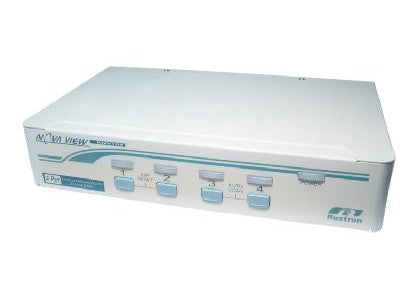 Alternate views:
Product Code:
Find your Product
KVM Switch 1 - 4 port
These KVM CPU Switch Boxes allow you to access multiple computers from one keyboard, mouse and monitor.
There is no interface card or software to configure. Installation is as easy as connecting cables between the CPU Switch and your computers.
Operation is as simple as pressing buttons, entering hotkey command.
The KVM CPU Switch is independent of computer operating systems, allowing the attached computers to run different applications.
Related Items