KVM 1-4 With Audio Functions and Cables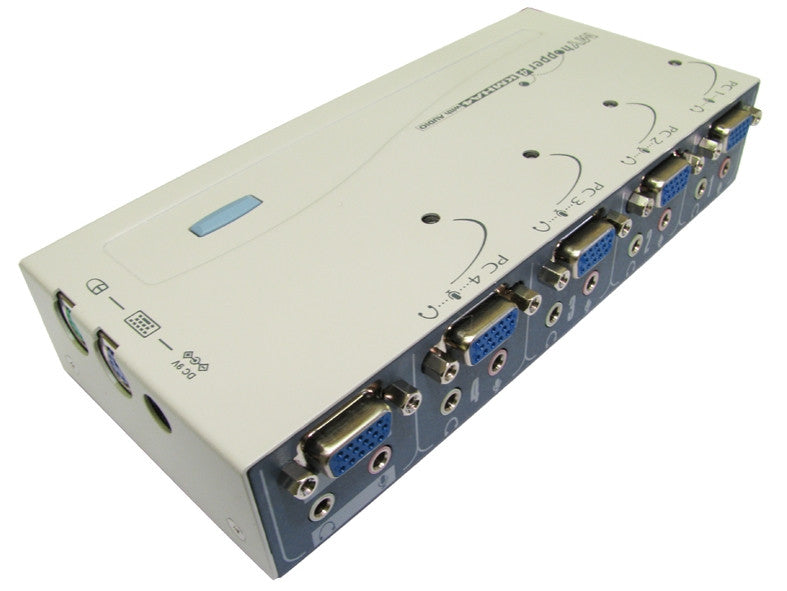 Alternate views:
Product Code:
Find your Product
The KVM CPU & Audio Switch Kit allows users access 4 IBM compatible computers from one PS/2 keyboard, PS/2 mouse and VGA/SVGA monitor, these models also support Audio functions allowing one microphone and 1 set of 2.1 speakers to be shared between 4 PCs.
Switching between computers is easy as pressing the push button or entering hotkey commands from your keyboard. There is no interface card or software to install and it is independent of the computer operating system.
Related Items