KVM 1-4 Combo USB/PS2 Switch With On Screen Display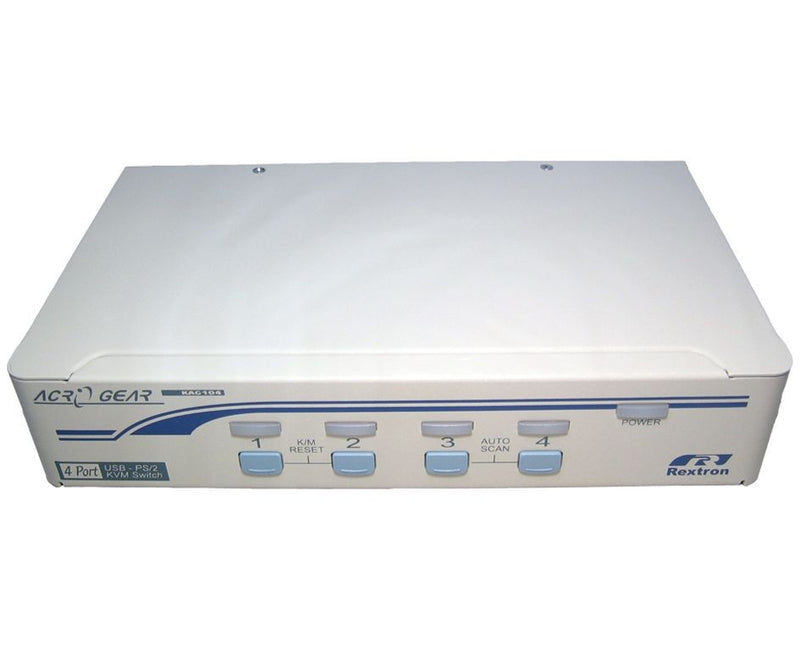 Alternate views:
Product Code:
Find your Product
The Hybrid KVM CPU Switch Box allows you to access PS/2 equipped computers (up to a maximum of 3) and USB equipped computers (up to a maximum of 4) from one PS/2 Keyboard, PS/2 Mouse and VGA Monitor.
There is no interface card or software to configure. Installation is as easy as connecting cables between the CPU Switch and your computers. Operation is as simple as pressing buttons, entering hot-key command and navigating through the user-friendly on-screen menu (available on models with OSD support).
The Hybrid KVM CPU Switch is independent of computer operating systems, allowing the attached computers to run different Operating Systems or Applications.
With the OSD function, you can name your computers, switch to a computer from a list, configure settings with easy-to-use menus, view the name of the selected computer on-screen with programmable time interval. The OSD displays the system status throughout operation.
Improved technology ensures steady OSD menu between computers of different VGA resolutions and smooth switching without leaving OSD garbage characters on the screen.
Related Items