DVI-D Splitter Cable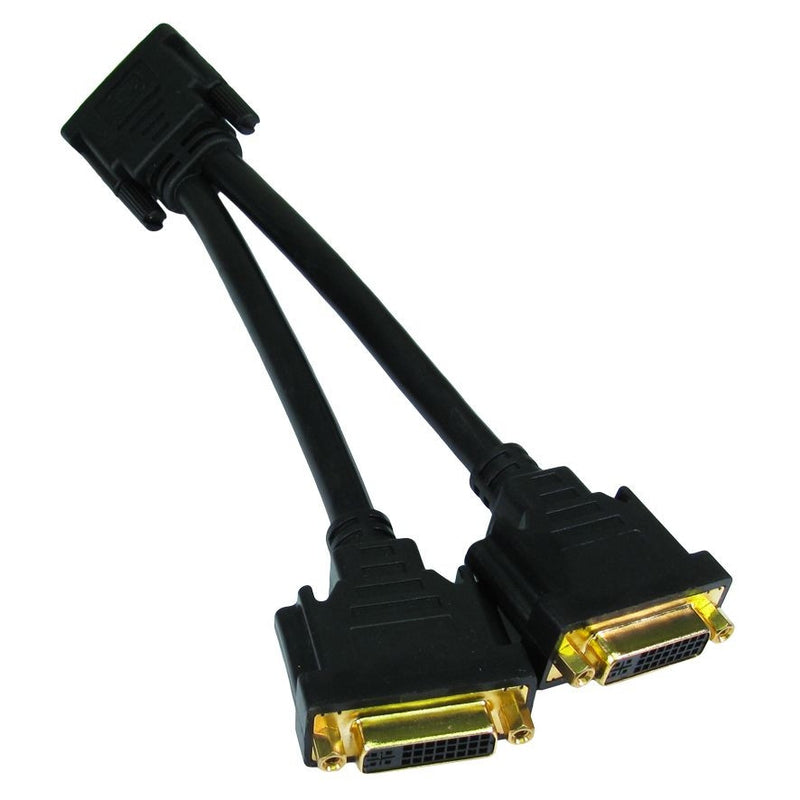 Alternate views:
Product Code:
Find your Product
DVI-D Dual Link male - 2 x female Splitter Cable
The DVI-D splitter cable is for splitting one DVI-D signal to two DVI-D outputs. While the outputs use two DVI-I female connectors it carries the DVI-D signal from the source.
The 6" DVI-D Dual Link m - 2 x f splitter Cable lets you connect two DVI-D monitors/displays, or projectors to a single DVI-D digital video output port on your computer.
12cm DVI-D Dual link male - 2 x female splitter cable specification
DVI-D Splitter cable
1 x DVI-D male
2 x DVI-D female
22cm total length
12cm cable length
Black colour
Gold contacts
Check our customer reviews on Trustpilot
Related Items