Compact VGA + USB KVM with Audio (4 Port)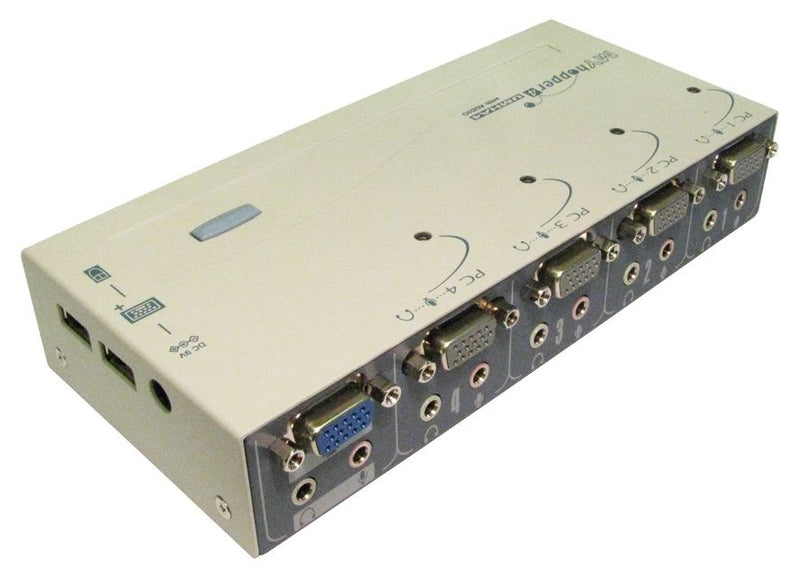 Alternate views:
Product Code:
Find your Product
Compact VGA + USB KVM with Audio(4 Port) Kit allows users access to 4 IBM compatible computers from one USB keyboard, USB mouse and VGA/SVGA monitor.
Switching between computers is easy as pressing the push button or entering hot-key commands from your keyboard. There is no interface card or software to install and it is independent of the computer operating system.
Comes with audio ports to share sound from 4 computers.
Ready to run right out the box, these kits come with everything you need Äď switch and complete cable sets, just hook them up and go.
By allowing one console to manage all your computers, the KVM Switch Kits eliminate the expense for extra consoles, the space needed for extra peripherals and time spent accessing different computers.
Related Items