Cat6 Patch Cables Snagless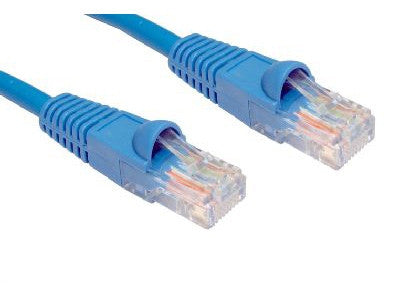 Alternate views:
Product Code:
Find your Product
Cat6 UTP Patch Cables Snagless
Cat6 cable is successor of Cat5e cable with improvements in speed and frequency.
Cat6 cable are designed for 10Gb Ethernet and they provide performance of up to 250 MHz.
A snagless boot covers the RJ45 plug to stop the boot latch from snagging.
Buy with confidence! We have been supplying Cat6 cables to over 6,000 customers.
Order today before 4pm for Next Day Courier Delivery!
Our high quality Cat 6 UTP (Unshielded Twisted Pair) patch cables are guaranteed 100% internal copper and are available in Grey, Yellow, Red, Blue, Green and Black and from 0.5mtr up to 10mtr lengths.
Category 6 cable, commonly referred to as Cat6, is a cable standard for Gigabit Ethernet and other network protocols that are backward compatible with the Category 5/5e and Category 3 cable standards. Cat6 UTP cable provides performance of up to 250 MHz.
These Cat6 UTP patch cables are manufactured using a snagless boot which covers the latch cover to help stop the boot latch from snagging on other cables and networking equipment as well as preventing possible damage during installation.
RJ45 plugs on Cat6 UTP patch cables snagless are industry standard 8pin connectors.
Cat 6 UTP patch cables meet all the TIA, ISO and Industry standard specifications.


Custom Made Cat6 snagless cables
If you require Cat6 UTP patch cable snagless in a different length, please visit our Custom Made Cables page or Contact us
CAT6 SNAGLESS CABLES SPECIFICATION
Category 6 patch cable
UTP Cable: Unshielded Twisted Pair Cable
Snagless Boot
24 AWG X 4P
ETL/3P VERIFIED
ISO/IEC 11801 & EN 50288 & TIA/EIA-568-B.2-1
Available in 6 colours
Lengths; from 0.5 meters up to 10 meters.
Related Items