Cat5e Extension Cables Male to Female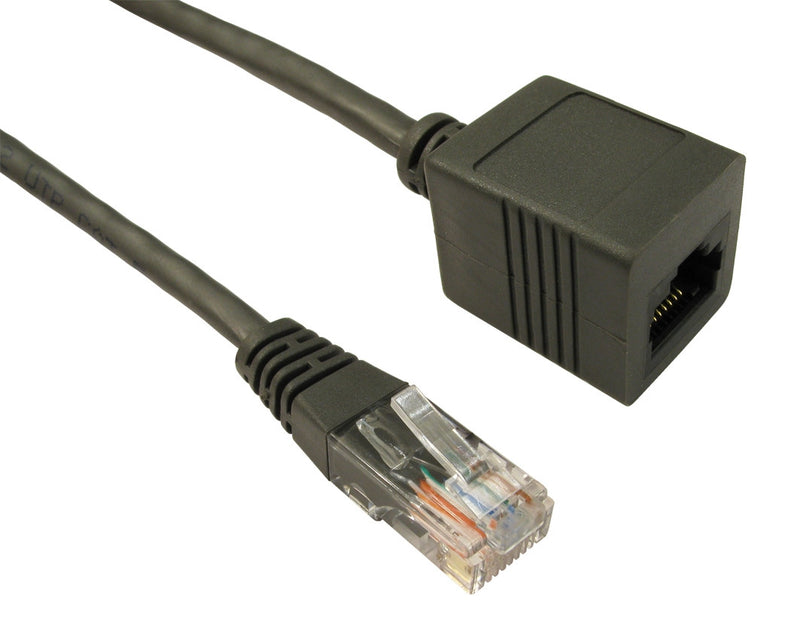 Alternate views:
Product Code:
Find your Product
Cat5e Ethernet Extension Cable
Do you need a longer Ethernet cable for your networking but you don't want to throw away your Cat5e Cable? Cat 5e extension cable is perfect for extending any existing Cat5e or Cat 5 Ethernet cables by up to 10 mtrs.
Available from 0.5 mtr up to 10mtr lengths this cable will allow you to easy get the requested length in case your ethernet cable is too short.
Do you need to get your cable tomorrow? Order before 4pm today and get next day delivery! Morning or timed deliveries also available.
You can trust Fruity Cables Ltd. We have been supplying Cat5e patch cables for 8 years to well over 6,000 customers.
If you need to extend your Cat5e ethernet cable to another room, Rj45 Cat5e Ethernet Extension Cable is what you need. Featuring RJ45 female socket and RJ45 Male plug, this simply plug and play male to female extension cable will allow you to increase the length of your Ethernet Cable and get the desired length without throwing the Cat5e cable you already own.
Rj45 Cat5e extension cable is available in 0.5 mtr, 1 mtr, 2 mtr, 3 mtr, 5 mtr, 8 mtr and 10mtr lengths.
Cat5e ethernet extension cable custom made
If you require Cat5e Ethernet Extension Cable in a different length, please visit our Custom Made Cables page or Contact us  


CAT5E ETHERNET EXTENSION CABLE SPECIFICATION
Cable Category: Cat5e Ethernet cable
Male to Female extension cable
This extension cables is verified for Gigabit Ethernet
UTP (Unshielded Twisted Pair) cable for a better flexibility
Moulded cable for easy use
PVC outer sheath
Pure Copper
24 AWG cable
350 MHz UTP Cat 5e
Backward compatible with Cat3 and Cat5 cable
ETL VERIFIED TIA/EIA-568B.2
E305668 TYPE CM
CSA LL204790 CMG
Related Items