Active Optical HDMI Cables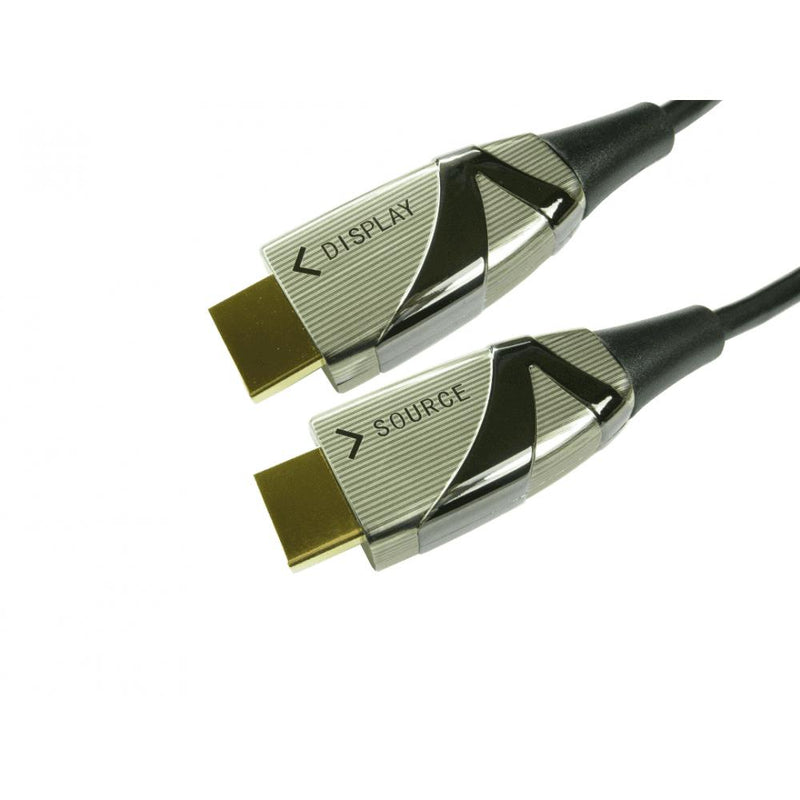 Alternate views:
Product Code:
Find your Product
Active Optical HDMI Cable
Fantastic value Optical Fibre HDMI cables to carry the signal faster and at longer distances.
High quality Optical Fibre HDMI cables featuring a copper wire inside which means that you don't need an external power adaptor.
HDMI signal can be extended up to 100meters
The resolution is supported up to 4k(2160p) at 60Hz
Compliant with HDMI v2.0 / 1.4
Supports 3D & 4k HDR format
Order Online today before 4pm for Next Day Courier Delivery!
These NEWlink Active Optical HDMI Cables are available in 5 x different lengths. They are available in 25mtr, 30mtr, 50mtr, 75mtr and 100mtr lengths.
Active Optical HDMI features
• Supports HDCP, EDID, CEC, DDC
• Plug & Play - No driver required
• Highly resistant to EMI & RFI
• Data rate is 18 Gigabits per second
• 600MHz
• Low Power consumption
Related Items