Cat5e STP Shielded Patch Leads Flush Moulded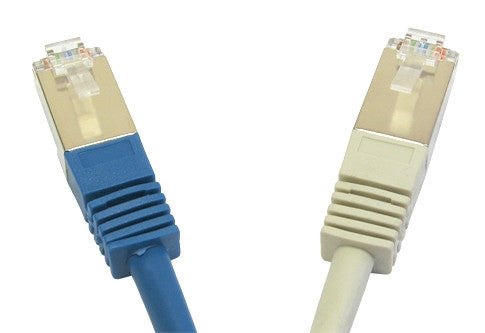 Alternate views:
Product Code:
Find your Product
Our high quality 100% internal copper Cat 5e Shielded Twisted Pair(STP) Patch Leads are available in Grey or Blue and from 0.5mtr up to 20mtr lengths.
All the Cat 5e shielded STP cables are recommended to be used where interference from electrical sources is a possibility.
The Cat5e shielded STP patch lead cables are manufactured using flush moulded strain relief boots and 8pin shielded connectors.
Related Items